Why Content Creators and Professionals Prefer Macfreaks
Author:Alman Ansari
Published on:
In the world of technology, Apple's Macbooks have always stood as a symbol of innovation and reliability. They are not just laptops; they are the companions of artists, creators, and professionals. When it comes to acquiring these technological marvels, one name stands tall: Macfreaks. But why do content creators and professionals prefer Macfreaks? Let's embark on a journey to uncover the reasons behind this trust.
The Foundation of Trust
Trust is a foundation that's built on a thousand bricks of reliability, quality, and satisfaction. Macfreaks, a name synonymous with excellence in the realm of Apple products, has crafted this foundation with care and commitment.
At Macfreaks, trust isn't just a word; it's a visual story. We understand that trust is built through actions, experiences, and, in our case, through the snapshots of moments spent with some of the most influential names in the content creation industry.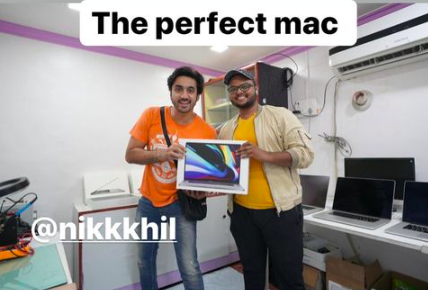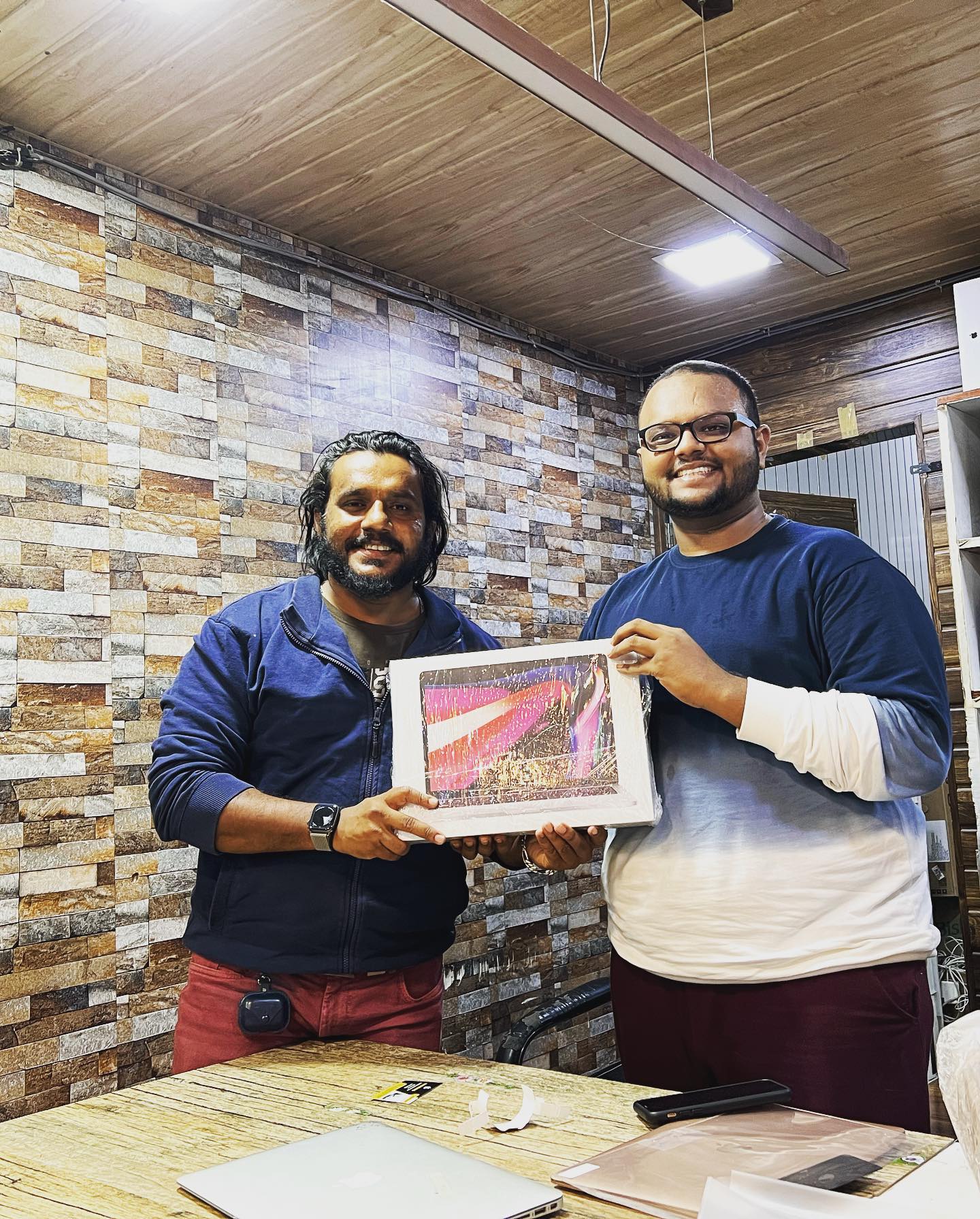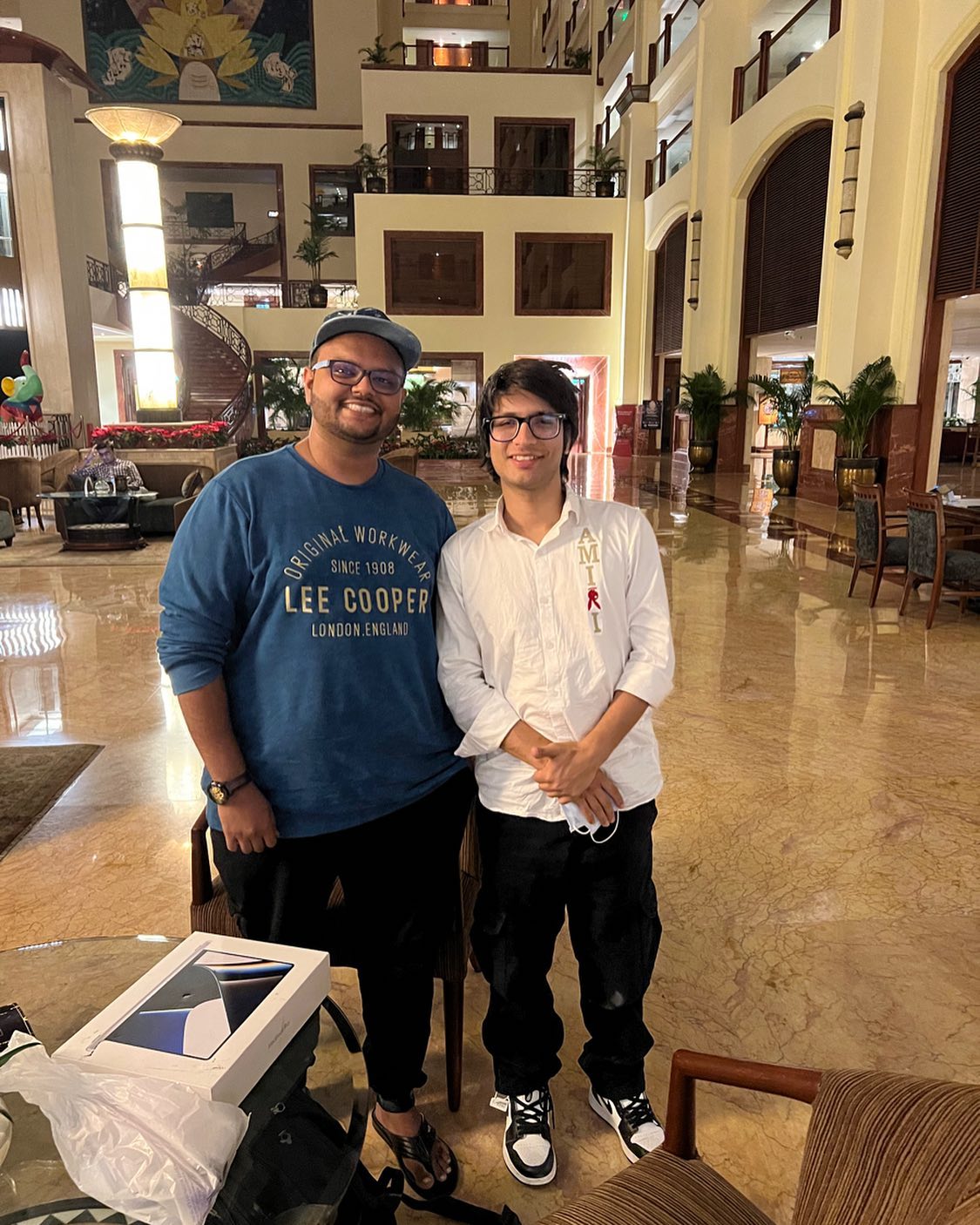 Empowering Creativity: The Macfreaks Advantage
In the dynamic realm of content creation, where imagination takes center stage, the right tools can be a game-changer. Content creators, be it vloggers, designers, or photographers, demand technology that matches their artistic flair and keeps up with their demands. This is where Macfreaks steps in, offering a solution tailor-made for creative minds.
Understanding the Content Creator's Conundrum
Content creators, though diverse in their endeavors, share a common need – a dependable, robust, and adaptable machine that can effortlessly tackle resource-intensive tasks. Whether it's editing 4K videos, rendering intricate animations, or handling massive design projects, the choice of computer is pivotal to their success.
What Sets Macfreaks Apart?
Macfreaks is not just another seller; it's a partner that comprehends the intricate interplay of creativity and technology. Here's why we're the go-to choice for content creators:
Unwavering Quality: Each Macbook in our inventory undergoes meticulous scrutiny and refurbishment, ensuring it adheres to the highest standards. When you invest in Macfreaks, you're not just purchasing a device; you're acquiring a tool designed to elevate your creative prowess.
Affordable Solutions: We recognize that content creators often operate within budget constraints. That's why we offer an array of cost-effective options. Whether you're a seasoned pro or an aspiring artist, you'll discover a Macbook at Macfreaks that aligns with your requirements without denting your wallet.
Reliability at its Core: In the creative world, downtime is anathema. Macfreaks' Macbooks are engineered to be dependable workhorses. Bid adieu to crashes and lags and embrace uninterrupted creative flow.
Support on Standby: We aren't just about selling products; we're here to support your creative journey. Our customer service team is poised to assist you with queries or concerns, ensuring your Macbook remains in peak condition.
Boosting Your Professional Arsenal: How Macfreaks Empowers Software Engineers and Professional
In the realm of software engineering, professional work, your choice of tools can make or break your success. Macfreaks is the trusted go-to for software engineers, freelancers, and professionals seeking dependable and budget-friendly Macbooks.
The Software Engineer's Challenge
Software engineers operate in a world ruled by code and innovation. They need a reliable companion that can handle the demands of coding, compiling, and testing while ensuring a smooth user experience.
Macfreaks: Your Solution for Success
So, why do software engineers and professionals prefer Macfreaks? Here's the scoop:
Unwavering Quality: At Macfreaks, quality is paramount. Every Macbook in our lineup undergoes rigorous testing and refurbishment, adhering to the highest industry standards. When you choose a Macfreaks Macbook, you're getting a precision-crafted tool ready to enhance your coding skills.
Budget-Friendly Brilliance: We get that professionals need to balance quality with budget considerations. That's why we offer a variety of cost-effective options. Whether you're a seasoned developer or an aspiring coding guru, you'll find a Macbook at Macfreaks that fits your needs without emptying your wallet.
Power-Packed Performance: Our Macbooks come equipped with top-notch processors, generous RAM, and high-resolution displays. Whether you're running resource-intensive programs, virtual machines, or juggling multiple tasks, your Macfreaks Macbook can handle it all with ease.
Tailored Support: Beyond offering great products, our dedicated customer service team is ready to assist with any questions or concerns. We're here to ensure your Macbook stays in top shape.
Heartfelt Letters from Our Valued Customers: Why Macfreaks Earns Trust and Loyalty
Here is a handwritten note stands out as a testament to genuine emotion and appreciation. We've received such letters from our cherished customers, and we're proud to share their sentiments with you. Here's how these heartfelt letters strengthen the bond of trust between Macfreaks and our valued patrons.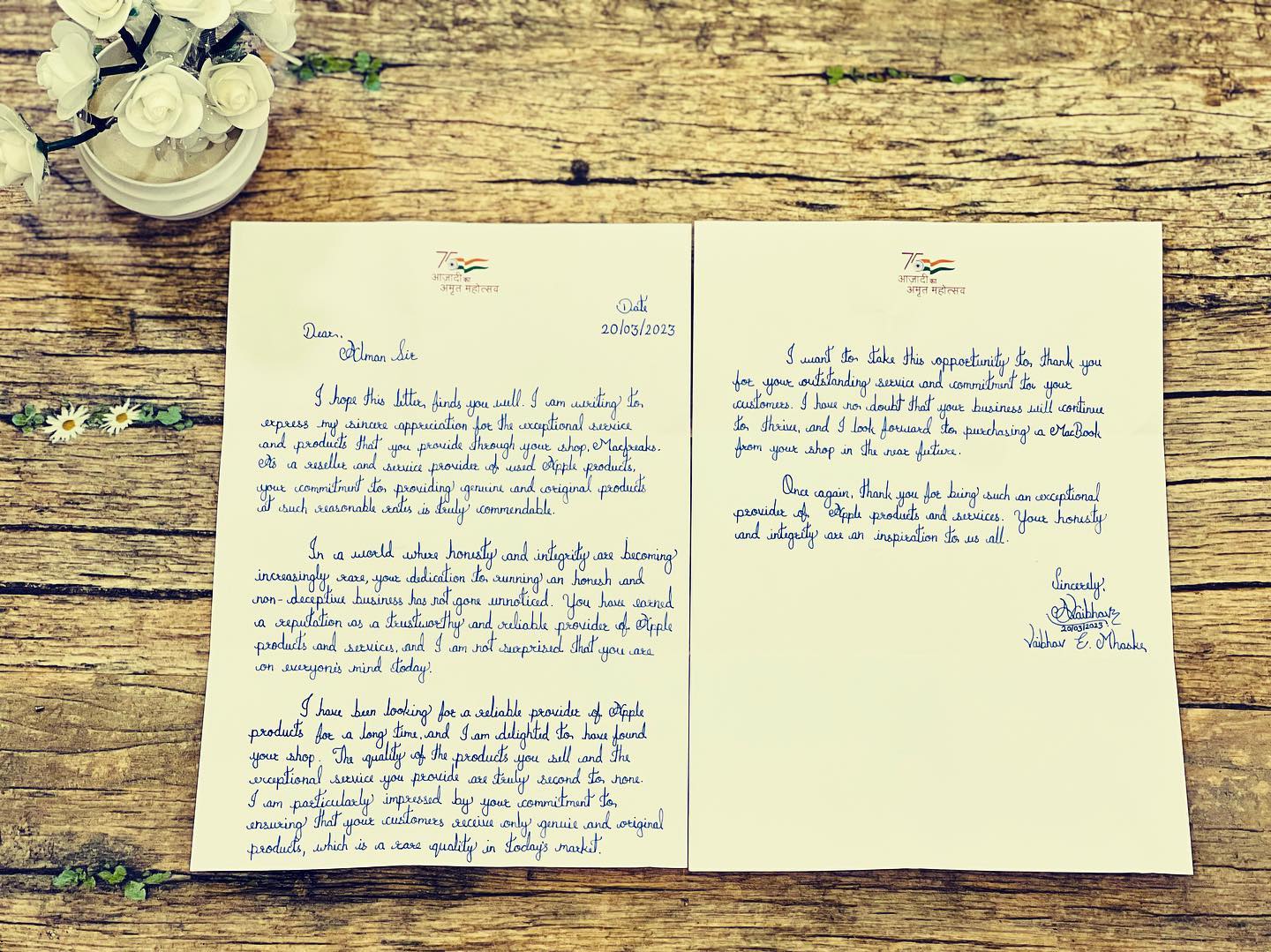 Your No.1 Destination for Used Apple Products
So, what sets Macfreaks apart as the ultimate destination for used Apple products? It's our unwavering commitment to quality assurance. Plus, our prices are unbeatable, making premium Apple products accessible to everyone.
In Conclusion
Whether you're a budding content creator or an established professional, Macfreaks is your partner in excellence. Explore our selection of Macbooks today and discover why content creators and professionals prefer Macfreaks. Join our community of satisfied customers and elevate your Mac experience.
Ready to elevate your creative or professional journey? Explore our collection of Macbooks and find your perfect companion today.
Links
Recent Blogs